Spiritual Life Bible College
Spiritual Life Bible College offers a Bible certificate diploma program, an A.A. and B.A. degree in Biblical Theological Studies.
The Bible Certificate requires 48 quarter credits of foundational courses applicable to general bible knowledge and application.
More Info
The A.A. degree requires 96 Credits applicable to ministry profession and more through biblical knowledge.
More Info
The B.A. degree requires 192 Credits applicable to comprehensive ministry profession and biblical knowledge.
More Info
Meet Our Faculty
SLBC Catalog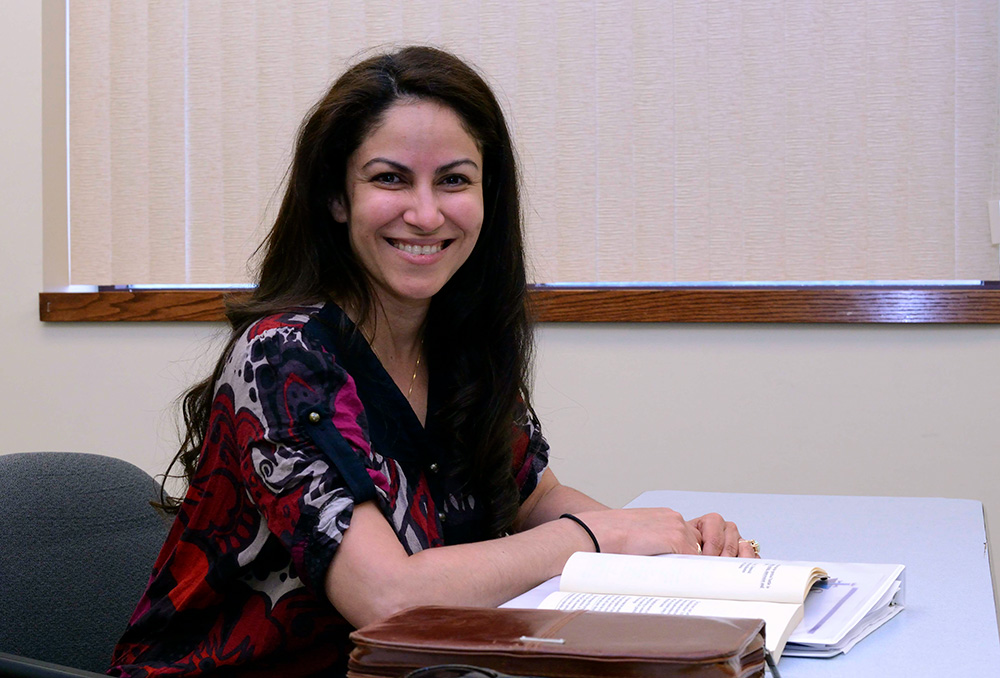 Quarter Credit System
Spiritual Life Bible College operates on a quarter credit system.
The academic quarter rotates between 12 or 13 weeks a quarter – with a two week holiday break over Christmas.
There are four quarters in each calendar year.
Our campus is housed within Spiritual Life Church in Brooklyn Center, Minnesota. The church conducts worship services, hosts many gifted and anointed special speakers and airs four television broadcasts each week including Kare 11 on at 6:30 am Sundays. The main Sunday service generally carries an attendance of 700-850; special events will draw up to 1400.
Spiritual Life Bible College encourages graduates to apply for ministry licenses under the covering of a ministerial organization which requires accountability and facilitates the process of the minister to do evangelism, meet the needs of the nations for biblical teaching etc. Our graduates are licensed and ordained through several different organizations throughout the United States, including Covenant Life Ministerial Organization (CLMO). Spiritual Life Ministries founded CLMO as an organization where hundreds of covenanted Christian Workers, Chaplains, and Licensed/Ordained Ministers can receive ministerial credentials and affiliate to fulfill God's call on their lives. Many of our graduating students have joined this organization.
In January of 1985, Dr. Judy Fornara reflected upon the fact that during the previous year she had been called on to hold some 235 meetings in the 5-state area of Minnesota as well as overseas. Amongst her travels, the Holy Spirit showed her the need for qualified Gospel leaders that are deeply founded in the Word with the solid, comprehensive, and revelatory biblical education required for a life of ministry. So by the prompting of God and witnessed to by various pastors, church laymen and others who sat under her ministry, she incorporated and began Spiritual Life Training Center, a two year Biblical Course of Study to prepare evangelists, missionaries and church workers to meet the ever-expanding needs of the church universal.
Some 30 years later, Spiritual Life Bible College – now a degree granting institution – continues to build and expand upon its reputation as a premier missions and ministerial training program. Its students presently serve or have served in 70 countries as short and long term missionaries. Ours is a rich history of service to the Body of Christ, receiving its quality and meaning through the fulfillment of the Great Commission (Matthew 28:18-20).
All students are encouraged to go on mission trips as a part of their on-going education. The Spiritual Life "family" has done ministry in over 80 nations and continues a commitment to mission work.

Students in the B.A. program are required to complete a ministry practicum. Spiritual Life Bible College has partnered with other churches, ministries and bible schools within the Minneapolis and five-state area for the student practicum experience.

A one-week mission trip fulfills another exciting option for this practicum completion which would include teaching or being part of a mission crusade on the foreign field. Such opportunities have been offered at mission schools in La Entrada (Honduras), Bochum (Germany) and London. Mission schools that have been fully turned over to SLBC graduates are located in Angeles City (Philippines), Monrovia (Liberia), Provadia (Bulgaria), Kiev (Ukraine) and La Entrada (Honduras). A new mission field is opening up in Liberia as the faculty and students of SLBC (Liberia) and SLBC (USA) partner to conduct crusades.
A Message From The Founders

Dr. Judy Fornara, Founder
"I believe with all of my heart that the harvest of the world is ready but the laborers are few. God has called me to equip the laborers with the tools that are needed to go out into the fields and bring in the harvest.
The call today for laborers is varied, for there is great need for preachers, teachers, apostles, prophets, evangelists, pastors and missionaries – those who minister to children and teens, on the streets and in prisons, and builders of churches overseas.
For so long, the next generation of God's workers has watched the older, seasoned preachers and has said, "If I could only learn from them." Spiritual Life Bible College has come forth to answer that need in the body of Christ.
My desire is to train you in the Word of God as well as in how to do ministry, and to do it unto the Lord's excellence."
In Christ,
Dr. Judy Fornara
Founder & Chancellor
Spiritual Life Bible College
Dr. Joseph Fornara, President
"Dear Students:
Every step that we take upon the road of life carries with it the potential to set the tone and change the direction of our lives. Many times we are not aware nor do we note that there has been a shift, or even a dynamic change in our lives. Other times we convince ourselves that we alone captain our ship; we alone set the course of our lives.
Rest assured that you stand upon the threshold of a new beginning, a new direction, one to be set by you in conjunction with, and under the direction of, a sovereign and purposeful God. It only remains for you to choose to step across that threshold, to embrace the change.
There is a legacy that comes with this choice. It is a legacy of service to the community, the Church, the entire Body of Christ throughout the world. Your enrollment will encompass far more than the courses that you choose to study. It will hopefully be the beginning of a lifetime commitment to service, and with that commitment, your name forever enrolled with that fraternity of saints who have ardently served the church since its earliest beginnings. May God abundantly bless you from this day forward."
In Christ,
Dr. Joseph Fornara
President Spiritual Life Bible College
To enroll for the first time, students must complete a Spiritual Life Bible College application including a personal testimony page and submit it with the $30.00 application fee. A student may be called in for an interview prior to acceptance in the school. New students must pre-register prior to the first day of class.

Students who are prepared to sign intent to pursue a degree or diploma must have a high school diploma transcript or G.E.D. on file. Students intending to transfer credits from another college must request an official transcript before or at the time that they sign intent to pursue a degree or diploma. Upon request, we may admit students on a provisional basis to a degree or diploma program who have not yet completed a high school education, provided they evidence a plan to complete such education in a timely manner.