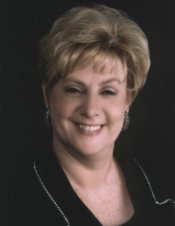 Dr. Judy Fornara is called to the nations of the world and has ministered in over 100 countries. She has led crusades, planted churches and bible colleges worldwide, and brings many into God's Kingdom and into a deeper understanding of God's Word.
She graduated from Oral Roberts University in Tulsa, Oklahoma and earned a Masters Degree from Bethel Baptist Theological Seminary in St. Paul, Minnesota. She earned her Doctorate at Golden State. Dr. Judy and her husband, Joseph, pastor at Spiritual Life Church and Spiritual Life Bible College. The graduates of the school are in many countries and churches directing their own Bible Schools and churches.
God moves mightily in her ministry through the prophetic as thousands of people are healed, delivered and transformed by the power of God She currently has a T.V. program entitled "Grace For Living" that airs weekly on Sunday morning.
Founder of Spiritual Life Bible College
Ordained Minister
Golden State University Ph.D. (Theology)
Midwest Seminary D. Min. (Bible Theology)
Bethel Theology Seminary M.A. (Theological Studies)
Oral Roberts University B.A. (History/Secondary Ed.)
(763) 560-7221 ext. 116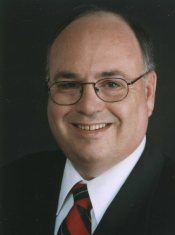 Dr. Joseph Fornara co-pastors with his wife, Dr. Judy Fornara at Spiritual Life Church, Brooklyn Center, MN. He is a gifted teacher and preacher of the Word. He has directed the affairs of the Bible College and runs an effective program that has extended the capacity of the Bible College and has offered a wider range of educational opportunities to the public.
Prior to joining the ministry, Dr. Joseph Fornara was a Vietnam War veteran. He also owned and operated a number of businesses. He was a part owner and acted as a principal of a brokerage firm which specialized in private placements and small public offerings between five and ten million dollars each.
Dr. Joseph Fornara has been very instrumental in establishing the financial stability that God has brought to this ministry. He has used his broad range of experiences to help people in his church and the communities to manage their finances.
President of Spiritual Life Bible College
Ordained Minister
Midwest Seminary D. Th.
Midwest Seminary of Bible Theology M.A. (Bible Theology)
University of Minnesota B.A., Summa Cum Laude (Sociology/History)
Spiritual Life Training Center Diploma (Bible)
(763) 560-7221 ext. 114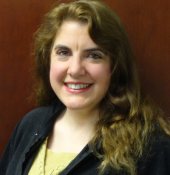 The voice of God called Pastor Nancy Sky while she was still a teenager, by audibly breaking in and saying, "I have many things to teach you." The word "teach" has reverberated in her spirit ever since and became a lifelong call to preach and teach God's Word in the regional US and other parts of the world (Honduras, London, India, Nigeria, and the Congo).
Pastor Sky is Academic Dean, Director of Student Ministries, and full-time Instructor at Spiritual Life Bible College (since 2005) and a faculty member of Spiritual Life Seminary (2014). Her passion is to see students from every culture and nation walk in the depth and revelation of God's Word so that they will go out filled with sound doctrine, soaring faith, and the miracle-working power of the Holy Spirit.
Academic Dean/Director Student Ministries/Administrator
Ordained Minister
Bethel Theological Seminary M.Div. (Theology)
University of Minnesota B.A. Honors (English)
Spiritual Life Bible College B.A. (Biblical Theological Studies)
(763) 560-7221 ext. 115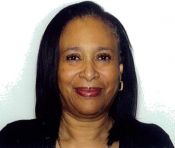 Rev. Edwina Morgan currently serves as the Administrator at Spiritual Life Seminary. She also serves full-time in ministry as the head of the Women's Ministry Department at Spiritual Life Church, Brooklyn Center, MN. She currently resides in Brooklyn Park, MN with her husband Arnold Morgan.
Rev. Edwina graduated from Spiritual Life Bible College and earned a Bachelor's Degree in Biblical Studies/Theology. She also graduated from Augsburg College with a Bachelor's Degree in Social Work. In 2002, Rev. Edwina was fully ordained to the ministry by Spiritual Life Church and through Covenant Life Ministerial Organization.
Rev. Edwina has travelled with Dr. Judy Fornara to several countries to teach the Word of God. She has lived in the Philippines for nearly one year as a Missionary where she started and taught in Bible Colleges. She has a passion to work with people to promote social change and to teach them to help themselves.
Administrator at Spiritual Life Seminary
Head of the Women's Ministry Department
Ordained Minister
Bachelor's Degree in Biblical Studies(Theology)
Bachelor's Degree in Social Work, Augsburg College
(763) 560-7221 ext. 121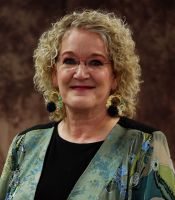 Rev. Shirley Applebee currently attending Spiritual Life Seminary to pursue MA degree. Licensed Minister (2006). Instructor at the University of Minnesota American Sign Language Program (1990- Present Head of Deliverance Ministry (Spiritual Life Church, 2002)). Training and equipping the Body of Christ is her greatest goal. "It is an honor to be a part of a great move of God in the earth. I am passionate about seeing student's lives changed and the power of God transform their lives as they truly get into the Word of God at SLBC and become equipped to fulfill the Call of God on their lives." Enjoyed the mission field to Congo, Africa in 2012 and 2013 teaching and preaching, led by the pastors of Spiritual Life Church. Encourages everyone to see and experience the mission field. "It will change your life."
Academic Instructor
Licensed Minister
Spiritual Life Bible College B.A. (Biblical Theological Studies)
Licensed Minister (2006)
Instructor at the University of Minnesota American Sign Language Program (1990- Present Head of Deliverance Ministry (Spiritual Life Church, 2002))